Laura Hilliger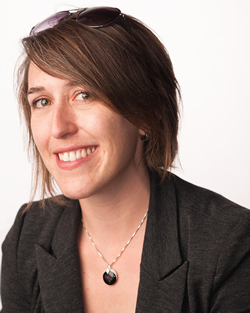 Laura taught at UC Berkeley's Graduate School of Journalism, was the lead mentor at the Bay Area Video Coalitions Producer's Institute, developed curriculum for Adobe and spent 5 years at Mozilla where she advocated for an open web and helped spread web literacy. She's now an Ambassador for Opensource.com, a co-founder of the We Are Open Co-op and works with Greenpeace quite a bit. She is deep into learning, leadership and cultural shifting towards open.
Laura sees connections between disparate things, and is a strategic meta-thinker. She speaks, writes, facilitates, makes things and takes part in the open community.
Theme + Learning Design + Leadership Development = Participation and Contribution
Her top five strengths, according to Gallup Strengths Center, are Strategic, Ideation, Communication, Activator and Adaptability. This combination benefits clients large and small.