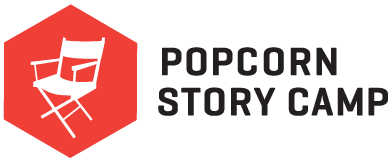 Storycamp is shaping up to be one awesome program for everyone involved, and that includes the general public. Although Storycamp is debuting with it's first Livecast on June 21st (with Damian Kulash from OK Go), we've created materials that anyone can use. We've been working on a site to house this content, and we've created downloadables and projects to help people learn Web Native Filmmaking.
This Thursday we'll be doing a facilitator orientation for #Storycamp. We'll go over the lesson plans, software and resources that we've been working on for what seems like a long, long time with all the fantastic youth organizations that have signed up to run Storycamp this summer.
As a preview, check out Chapter One of our six part video.
Each chapter will cover a different aspect of web native filmmaking, and each chapter has projects and resources to get learners making right away, and get facilitators the support they need to run Storycamp in their own organizations, classrooms or homes.
I'm really excited to see what people think of the work we've been doing. You can download the instructor packet Teacher Guide (it's just the release candidate, so this packet will continue to be iterated on and expanded).
Let us know what you think and stay tuned, #Storycamp will be run throughout the summer, and we'll have some awesome stuff to show you at our end of the summer Show and Tell.
Related articles